Stephen Emmer
I assist Stephen with all operational & technical aspects of his private project-studio:
Solving software- and IT issues
Making a flexible and patchable signalflow for all gear and instruments so they can be used to full extend during recording and mixing
Backup and archiving of current and finished projects
Henjo live
Henjo Hielkema is a Techno-producer. He creates his own music & live-shows.
For the controlroom in his new house, he was looking for a serious improvement compared with his existing situation. I consulted Henjo with appointing the best acoustic construction company and choosing new gear
The room was built by EV Acoustics
Dealer Helios took care of the ATC-speaker-systeem, monitor-controller and master-clock.
Next Movement
This new studio was looking for consultancy and practical assistance in their last straight line finishing up the studio. I took care of cabling, custom printed 19″ panels, labelling, Audio over IP, IT-networking, monitor-mix-system, clocking, …
With the focus on creating own content, they were also in need of advise on datamanagement, naming convention and a solutions for backups and archiving.
Feels great to help them get rolling as soon as possible !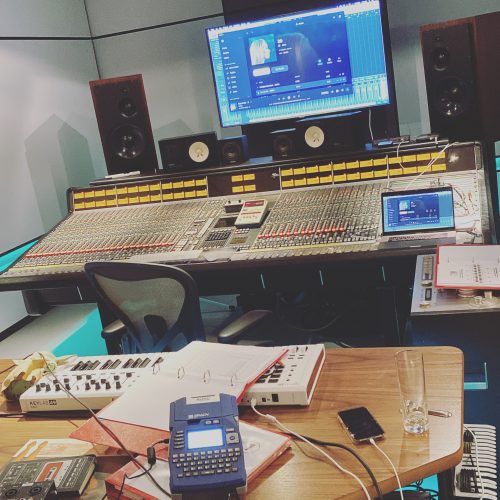 Mengwerk
This project fits perfectly in the category "operational relief". Mengwerk is a fast-growing post-production-facility that stands for quality and likes to take part in pioneering in modern and growing technology for both audio and color grading.
I assist them in getting the small things done that they don't get to because of the daily workload; such as cable management, labelling, …
Davina Michelle "My Own World"
Dutch pop artist Davina Michelle was supposed to play 2 sold out shows at the AFAS Live venue in Amsterdam in the week that COVID-19 put The Netherlands in a lockdown. The whole team was disappointed, but decided to get creative. They started a cooperation with AFAS Live & Pathé, played the show in an empty venue, mixed it in stereo and 5.1-surround so they could reach their fans in those difficult times. I was Audio Postproduction Consultant, and helped the team out with:
the technical setup in their studio (placing & aligning the 5.1-surround speaker setup)

communication with the dubbing stage where we make the sound Dolby-proof so it sounds good in the cinema's

figuring out the delivery specifications for the video-on-demand-platform

answering all sorts of technical questions from the team
The project was screened in all Pathé-cinema's in The Netherlands and it's available on the Pathé Thuis platform
I had a lot of fun doing this !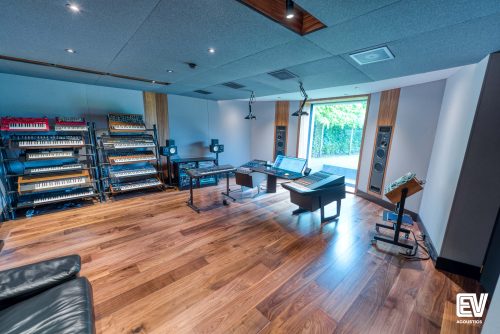 Jaywalker Studio (Jay van den Berg)
Assisting Jay on deciding on a new workflow, including changing over from a large format SSL to a hybrid mixing setup based on hardware inserts and analogue summing.
Setting up contact with various acoustic designers to find the best fit for the job
Shebbe Klaasen – Studer 928 installatie
Shebbe got introduced to me by  Jan Kooper with whom he worked together on a project a while ago. He produces his own music at home, where he also does production and mixing-work for other musicians. In his quest for a larger channel-count and better analogue summing, he bumped in to a Studer 928 that served as a "hot spare" at the Dutch Broadcast Center for many years. Quite an upgrade from his current setup with a Midas Venice 32, because also the AD/DA conversion is changed over to 2 Presonus Quantum 4848 interfaces.
The console is being revised by Jos van Zoest and we're hoping to install it in Shebbe's living room upcoming November.
I'm responsible for:
the communication with all party's involved.

detailed design of the patchbay to make sure Shebbe's workflow will work smooth.

moving, installing & integrating the console together with the new audio interfaces and all (vintage) outboard equipment and synths Shebbe has
Can't wait to lift the console 2 floors up !
Sub Bass Music Group
Project Management for the construction of the new control room, including all technical modification and extension of the infrastructure (network, power, tielines, …). Thanks Helios, Jelle, Martin & Kevin for the nice cooperation !
Wouter Wierda
Optimalisation of the workflow the homestudio of saxophonist and producer Wouter Wierda. We made it possible to create hardware inserts in Logic Pro X with the existing hardware and extended the amount of in- and outputs to facilitate all the connections needed.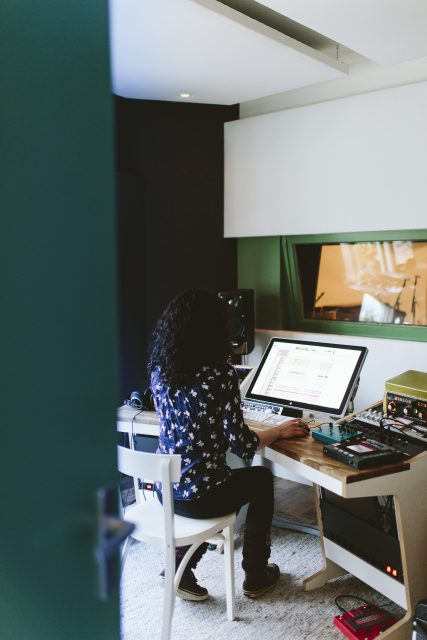 Dear World Studio
Thinking along in patchbaydesign and -layout to make the workflow as intuitive as possible. In this project I also did the the physical implementation (soldering, labelling & measuring). Thanks Fieke for the confidence !
Wisseloord Studio's
Project management for the construction of:
– Studio 1 controlroom and recording space
– Studio 2 controlroom and recording space
– Mastering 1
– Mastering 2
– Studio 4
Overall facility and operations management
Galaxy Studios
(Re)construction of these rooms:
– Neve Capricorn to Neve MMC
– Neve VR to Neve MMC, which later on got modified to a Neve 88D including implementation of Auro3D
– Neve 88D to Neve DFC
– SSL 9000K to API Vision
– DVD/Blu-ray authoring room
Assisting sessions and facility/operations management.
www.galaxystudios.com